Ballsbridge Dublin 21 November 2015
'
Hatcheries and stocking – have they a role in restoring salmon stocks?'
Can hatcheries restore Ireland's dwindling Atlantic salmon stocks. The conference will investigate the potential of stocking and how or indeed if it can be used to help restore Ireland's dwindling stocks of Atlantic salmon.
Annual Salmon Conference, Ballsbridge Hotel, Dublin 4
Saturday, 21 November 2015
1100 – Official opening – Minister Alex White, Minister for Communications, Energy and Natural Resources.
1115 – Introductory remarks – Niall Greene, Salmon Watch Ireland
1130 - To stock or not to stock – Dr David Solomon
1215 - Hatchery licencing and regulation in Ireland - Dr Michael Millane, Inland Fisheries Ireland
1400 - There are no salmon in the Yemen – Professor Carlos Garcia de Leaniz, University of Swansea
1500 - An alternative to stocking? The rejuvenation of the Wye system - Dr Stephen Marsh-Smith OBE, Wye and Usk Foundation
1545 – A role for salmon ranching? Dr Ken Whelan, Atlantic Salmon Trust
1630 - Close of conference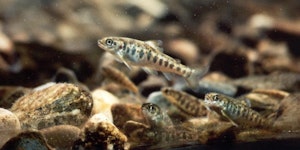 Book early to avoid disappointment.
More details and ticketing information at link below:
https://www.eventbrite.ie/e/hatcheries-and-stocking-have-they-a-role-in-restoring-atlantic-salmon-stocks-tickets-19050546698